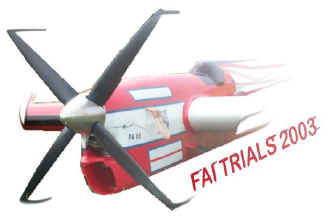 Team Trials 8-30-03 Muncie Indiana
I had the chance to visit the Muncie Indiana AMA site to gather some photos of this years team trials. Saturdays weather was partly sunny in the afternoon with a slight breeze, sometimes referred to as stunt heaven. The forecast for Sunday is for a chance of rain in the afternoon. Warren Tiahrt mentioned in the pilots meeting that flying would start at 7:00 am Sunday to beat the rainy weather. Sunday 8-31-03 weather permitting we will know the three team members along with an alternate.
For all of the Countries that will be sending their teams to this site in 2004 for the World Championships you will be treated to a "World Class" site and accommodations.
Wishing the USA team and all of the other teams that will be here in 2004 the best of luck.